Lithium Ion- Clips17- 19mm Diameter
PCB Thru-Hole Battery Clips

For 17 - 19mm Diameter Batteries

For Lithium-Ion Cells, with built-in PCB protection circuits - Available for .062" or .093" Thick PC Boards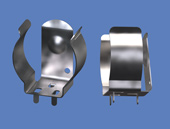 Designed for the demands of the higher energy density and lower weight rechargeable batteries for mobile products, Catalog Number 54 can be specified for 17 to 19mm diameter Lithium Ion Cylindrical Batteries with built-in PCB protection circuits.

Specifically engineered to withstand the rigors of abuse and recharging cycles associated with the 18650 Lithium-Ion cell usages. Keystone's new 54 clip is ideal for 3.7 volt, high energy, lower weight mobile electronics, industrial and telecomm applications that have circuit protection to prevent battery damage. Clips can also accommodate A, 2/3A, 18500,17500, 17360, 17335, 17450 and 17650 style cells.

To facilitate a direct PCB-to-battery connection, the clips are manufactured from spring steel with a tin nickel plated finish. All these clips are shock and vibration resistant and incorporate a unique 3 legged THM mounting feature to assure firm positioning during wave soldering. Reliable PCB installation and solderability is possible with either 0.062" or 0.093" (1.57mm and 2.36mm) thick boards.

Keystone also offers clips for A, AA, AAA, AAAA & N type batteries.

For detailed drawings, specifications and applications data, Contact Us by e-mail or please contact our Customer Service Department at (800) 221-5510 or (718) 956-8900 or by Fax (718) 956-9040.

Availability is from stock through Keystone's Global Distributor Network. Application engineering services are available to meet special customer requirements.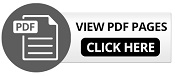 Refer to Keystone's Catalog M60 for our complete product offering and specifications.
Products:
Show/Hide Product View