9 Volt - Connector Straps
9 Volt Battery Straps

Premium, Economy and Shielded Designs - Available in "T" or "I" Styles



Shielded Battery Straps
Shielded battery straps incorporate a shrouded housing to protect 9 volt battery contacts by insulating and shielding them. The shrouded straps prevent tampering and keeps the battery contacts from coming in contact with other conductors. The unique design also protects the battery contacts from dust, dirt, contamination and physical damage.

Premium Battery Straps
Provides excellent mechanical strength and low contact resistance. "Premium" 9 volt battery straps are available in either "T" or "I" styles. These fully insulated, rigid plastc battery straps, feature reliable snap-on contacts. For increased dependability, straps include "soldered-in" wire leads

Economy Battery Straps
Competitively priced to suit most product application needs. They are available in either "T" or "I" styles. Economy straps are fully insulated and are manufactured with brass, nickel plated contacts and a vinyl coated base.

Availability is from stock through Keystone's Global Distributor Network. Application engineering services are available to meet special customer requirements.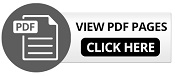 Refer to Keystone's Product Design Guide for our complete product offering
and specifications.
Back to Previous Page