9 Volt-Horizontal Mount PCB Battery Contacts
9 Volt Battery Contacts

For all standard 9 Volt batteries.
Male and Female Contacts Available



On / Off Printed Circuit Board Mounting
For easy connection to batteries mounted on or adjacent to printed circuit boards. Compact, saving valuable board space, and cost effective, eliminating the need to hard wire.

Sockets and Studs
For PCB or custom mounting configurations. Can be used as electronic connectors in addition to 9 volt battery connectors. Availble with or without wire crimp legs

PCB Connector Headers
One piece construction for easy connection to batteries mounted on a PCB. Supplied with or without PCB pins




Availability is from stock through Keystone's Global Distributor Network. Application engineering services are available to meet special customer requirements.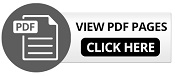 Refer to Keystone's Catalog for our complete product offering and specifications.
Back to Previous Page