Battery Accessories
Accessories to mount, secure or identify batteries
Please look over our wide variety of accessories for batteries. If you have any questions about the products here, please contact us.

Once you select a product, you can access the most up-to-date information as well as indivudal product specifications.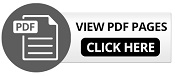 Refer to Keystone's Product Design Guide for our complete product offering and specifications.
Products:
Show/Hide Product View