Cylindrical Cell-Button & Spring Contacts, PCB
For "A" "AA" "AAA" "N" Cells Direct PCB-to-Battery Connection


Designed for PCB packaging applications, Keystone's new Button and Spring contacts are ideal for top-side board mounting of "A", "AA","AAA" and "N" size cells. Facilitating a direct PCB-to-battery connection, the contacts feature steel, tin plated frames and contacts. The steel frames include a unique "box" base which insures excellent PCB mounting with increased support and stability. Reliable PCB installation and solderability is possible with either 0.062" or 0.093" (1.57mm and 2.36mm) thick boards.



The button and spring contact assures reliable connections with low contact resistance. The design allows the battery spring contact to reliably adjust for and accept cells with differing overall lengths. Positive connections, without concern for dimensional tolerance problems is accomplished, eliminating contact over stress and/or intermittent connection conditions.

New! Clip and Contact Mounting Details - For detailed mounting options and alternate board layout configurations.

Availability is from stock through Keystone's Global Distributor Network. Application engineering services are available to meet special customer requirements.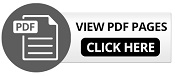 Refer to Keystone's Catalog M60 for our complete product offering and specifications.
Back to Previous Page
Products:
Show/Hide Product View