Guards, Fan/Finger (Plastic)
Plastic Fan Filter Assembly

For 1.5", 2.5", 3.125", 3.625" & 4.5" Fan Sizes
Offers Strength, Durability and Attractive Appearance

A unique package consisting of guard, filter media and retainer.
A major feature of this assembly is that when the filter media requires maintenance you simply remove the snap-fit retainer to clean or replace the filter, leaving the guard attached to the fan. This assures protection to the fan blade and eliminates damage to the fan during cleaning.
Available for 1.5" (40mm), 2.5" (60mm), 3.125" (80mm), 3.625" (92mm) and 4.5" (120mm) fan sizes. Meets UL 0.250" (6,35mm) plug gauge test.

RETAINER
Material: ABS or Nylon
Snap-Fit Construction
Designed for minimum air restriction
MEDIA
Has a high surface-area contact for impingement of dust particles
Material gives a wide range of particle filtration
Helps reduce external fan noise
Easily cleaned by vacuuming or washing with mild soap, detergent of cleaning solvent
GUARD
Material: ABS or Nylon
0.250" (6,35mm) maximum ring spacing
Decreased noise due to design
Countersunk mounting holes (4)
Withstands high impact
FAN
Availability is from stock through Keystone's Global Distributor Network. Application engineering services are available to meet special customer requirements.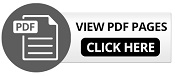 Refer to Keystone's Catalog M60 for our complete product offering and specifications.
Back to Previous Page