Fuse Clips, Automotive Blade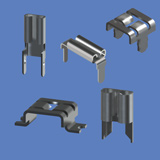 For Mini, Standard and Maxi Blade Fuses
Available in (THM) Thru Hole and (SMT) Surface Mount Configurations

This new product line includes vertical and horizontal fuse receptacles for mini, standard and maxi blade fuse sizes. Easily mounted and soldered to the PCB, the standard sizes are compatible with Littelfuse ATO 257 series and Bussman ATC series automotive blade fuses. The mini sizes are compatible with Littelfuse ATO 297 series and Bussman ATM series automotive blade fuses. The maxi sizes are compatible with Littelfuse MAXI series and Bussman MAX series automotive blade fuses.

These receptacle terminals are manufactured from brass with a high luster Nickel or Tin plated finish. The mini and standard clips are suitable for 30 Ampere applications. The maxi clip is suitable for 80 Ampere applications. They hold the fuse securely and withstand shock and vibration, assuring a positive connection with a low contact resistance.
Surface mount fuse clip is available on tape and reel.
Fuse Clip Layout & Mounting Detail Bulletin
Availability is from stock through Keystone's Global Distributor Network. Application engineering services are available to meet special customer requirements.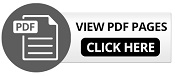 Refer to Keystone's Catalog M60 for our complete product offering and specifications.
For detailed drawings, specifications and applications data, Contact Us by e-mail or please contact our Customer Service Department at (800) 221-5510 or (718) 956-8900 or by Fax (718) 956-9040.
Back to Previous Page