Phono Jacks, Color Keyed
Color Keyed - PC Phono Jacks
For 0.125" Diameter Pins

Available in White, Red, Black and Yellow Housings

These 90 degree printed circuit jacks are designed to mate with 0.125" (3,18mm) diameter pins. They are constructed with a normally closed circuit, and feature easy snap-fit mounting, into pre-drilled or punched holes, that hold parts securely in position during wave soldering. These Phono Jacks are available in a variety of colors to facilitate testing and circuit identification.
Availability is from stock through Keystone's Global Distributor Network. Application engineering services are available to meet special customer requirements.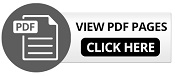 Refer to Keystone's latest catalog for our complete product offering and specifications.
Products:
Show/Hide Product View