Phono Plugs & Jacks
Phono Jacks & Plugs
For 0.125" Diameter Pins
Vertical and 90 Degree Configurations


These products are made to mate with 0.125" (3.18mm) diameter pins and consist of vertical and 90 degree printed circuit jacks. They feature "snap fit" mounting tabs that hold the jacks firmly in position during soldering. This design also offers economy by eliminating the need for staking to the PC Board and/or wiring.

Vertical and 90 degree jacks with mounting tabs for easy insertion into pre-drilled holes, or jacks manufactured to be staked into position in order to meet design requirements, are also available. All jacks feature Steel shells and Brass contacts with Tin or Gold plating.

The product group includes a selection of jacks which incorporate special design features such as one piece construction and extra-long shells to accept plugs with long pins.

Availability is from stock through Keystone's Global Distributor Network. Application engineering services are available to meet special customer requirements.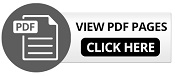 Refer to Keystone's Product Design Guide M60 for our complete product offering and specifications.
Back to Previous Page