Stereo Jacks, Surface Mount
Surface Mount Stereo Jacks
For 2.5mm and 3.5mm Stereo PLUGS
Supplied On Tape & Reel

These low profile and compact Surface Mount Stereo Jacks are available in 2.5mm and 3.5mm versions. They accept 2.5mm and 3.5mm stereo plugs, and are manufactured in both stereo and mono configurations.

All versions are supplied on Tape & Reel using conductive polystyrene carrier tape, which meets the ANSI/EIA - 481 standard.

They are specifically designed for reliable interface with audio equipment including computer speakers, headphones, sound cards, cell phones and similar instruments.

Availability is from stock through Keystone's Global Distributor Network. Application engineering services are available to meet special customer requirements.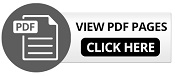 Refer to Keystone's latest Product Design Guide for our complete product offering and specifications.
Back to Previous Page