Terminals, Quick-Fit Male (Sturdi-Mount Headers), PCB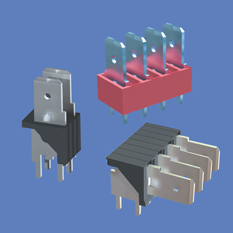 This product line includes vertical and horizontal 0 .250" (6,35mm) PCB Quick- Fit header strips. Available in two (2) through six (6) position versions, they are manufactured with either steel or brass terminals with tin finish. Pre-assembled to reduce PCB assembly costs, the terminal header strips features Keystone's unique "Sturdi-Mount" plastic base which dramatically increases terminal strength and stability.
The "Sturdi-Mount" base supports and stabilizes the terminals. This feature keeps terminals perpendicular to the PCB and parallel to adjacent terminals. The enhanced mounting makes the header assembly ideal for rugged, multiple connection applications.
"Sturdi-Mount" minimizes the likelihood of terminal and/or solder joint fracture due to rough handling or forces applied during terminal mating.
Refer to Keystone's Catalog M60.2 for our complete product offering and specifications.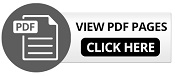 For detailed drawings, specifications and applications data, Contact Us by e-mail or please contact our Customer Service Department at (800) 221-5510 or (718) 956-8900 or by Fax (718) 956-9040.
Availability is from stock through Keystone's Global Distributor Network. Application engineering services are available to meet special customer requirements.
Back to Previous Page