Screw Terminals, Slim Line
Slim-Line PC Screw Terminals

Available in 90°, 60° and 45° Configurations

These easy to mount screw terminals are a practical low cost alternative to PC edge connectors. Will accept solid & stranded wire or wire crimp terminals. Supplied unassembled or with screw installed and captivated. Color coded screws available for quick identification. These screw terminals have the same mounting hole pattern as quick fit terminals which allows instant change between quick fit and screw terminals.
Color Coded
Our Screw terminals are available with color coded screws for enhanced visual identification. Supplied assembled and captivated on the terminal body or unassembled. Simply add the color screw suffix to a standard terminal Cat. No. to create the desired color coded terminal. As an example, Cat. No. 7758-7 would be a Captivated Screw Terminal with a yellow head screw.
Specifications:
Current Rating: 15 Amps
Wire Range: #14-22 AWG solid or stranded wire
Terminal: Brass, Tin Plated
Screw: Brass, Nickel Plated

Availability is from stock through Keystone's Global Distributor Network. Application engineering services are available to meet special customer requirements.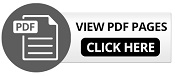 Back to Previous Page