Terminal Blocks, Modular Pluggable
Modular PC Terminal Blocks

Designed to Mount onto Plug-In Pin Header Strips
Supplied in 3.5mm and 5mm Spacing Configurations



Keystone's unique, new 6 and 10 Amp modular terminal blocks are expandable to 24 positions, mount onto plug-in pin header strips and feature space-saving, low profile formats. Convenient and easy-to-use, these interlocking, modular terminal blocks allow for a maximum of 24 positions to be linked on a board. For use, simply snap off the desired number of header pins required and insert into the PC board. The modular terminal blocks, in turn, plug into the header strip with ease.

Principal features include: easy access for horizontal wire entry (#22 thru #16 AWG); header mounting into pre-drilled or stamped holes; special wire guards to help prevent damage to conductors; and convenient screw head access on top of terminal block. Terminal block housings are PBT, UL rated 94V-0, tin plated Brass contacts and captivated Steel, zinc plate, clear chromate screws. Header pins are made of Brass, Tin Plate.

The 6 Amp and 10 Amp types are supplied in two or three positions with 3.5mm spacing for the 6 Amp units and 5mm spacing for the 10 Amp units.
Availability is from stock through Keystone's Global Distributor Network. Application engineering services are available to meet special customer requirements.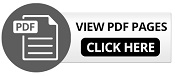 Refer to Keystone's Product Design Guide sheet for our complete product offering and specifications.
Products:
Show/Hide Product View