Terminal Blocks, Modular Push Button
Modular PC Terminal Blocks

Available in Screwless - Push Button Type Wire Entry Style
Supplied in 5mm Spacing Thru-Hole Mount Configurations



These modular, screwless, push button type terminal blocks are available with two or three termination positions on 5mm centers that accept #20 thru #18 AWG solid or stranded wire and are rated 10 Amps.

They are particularly useful when quick reliable connections are needed, such as on test sets and bread boards. They may be interlocked to achieve a maximum of 24 positions. They mount easily in pre-drilled or stamped holes and feature a stainless steel spring to assure good contact.

Terminal block housings are manufactured using a blue Nylon 6/6, UL rated 94V-0, tin plated Brass terminals, and Stainless Steel contacts.

Availability is from stock through Keystone's Global Distributor Network. Application engineering services are available to meet special customer requirements.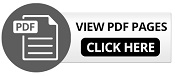 Refer to Keystone's Product Design Guide sheet for our complete product offering and specifications.
Products:
Show/Hide Product View