Shoulder Screws
For a variety of Panel Hardware Requirements
Available in 4-40, 6-32, and 8-32 Threads
Keystone has expanded its panel hardware products to include a comprehensive line of shoulder screws which are manufactured in stainless steel per ASTM-A581/A582.
Slotted head shoulder screws are available with 4-40, 6-32, and 8-32 Threads in a variety of lengths . All shoulder screws are offered with a choice of either slotted or socket heads.
Availability is from stock through Keystone's Global Distributor Network. Application engineering services are available to meet special customer requirements.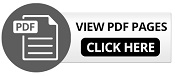 Refer to Keystone's Catalog M60 for our complete product offering and specifications.
Back to Previous Page