Spacer/Standoff Organizers
Organizers
Maintain a neat complete inventory of the most frequently used spacers and standoffs in day-to-day operations.
Choice of 14 different kits of the most popular spacers and standoffs.
An assortment of various sizes and styles in Brass, Aluminum and Nylon with tapped or thru hole.

Supplied with clear drawer cabinet labeled for easy identification.
Kits combine the most frequently used spacers or standoffs for stacking and a multi-stacking prototyping.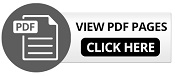 Back to Previous Page