Spacers, Round (Clear Hole)
Aluminum • Brass • Nylon • Phenolic • Self Retaining
Available in Clearance Holes for #4 #6 #8 #10 Screw Sizes

Our standard Round Clear Hole Spacers are available in Aluminum, Brass, Nylon and Phenolic materials. They are available with clearance holes for #4, #6, #8, & #10 screw sizes.

Aluminum spacers feature a Clear Iridite finish as per MIL-C-5541; while Brass Spacers feature a Nickel finish as per QQ-N-290. The insulated types include Nylon 6/6 Spacers in natural color and Phenolic Spacers manufactured from natural color PBE grade material.

New Self Retaining Nylon Spacers are designed to grip and secure a screw for easy and cost effective pre-assembly of the screw and spacer,

While our standard products meet most customer requirements, modifications as well as custom fabrications can be manufactured to meet your specific needs.

To locate a specific Keystone part number and/or specifications that meet your requirements, you can go to our Part Builder System and choose the precise product attributes you require or make a selection from the accompanying chart. Application engineering services are available to meet special customer requirements.

Availability is from stock through Keystone's Global Distributor Network.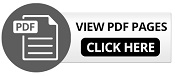 Refer to Keystone's Product Design Guide for our complete product offering and specifications.
Back to Previous Page