Standoffs, Force-Fit
Supplied in Stainless Steel

Available in Clear Hole and Threaded Configurations




A broaching-type fastener standoff for installation in panels and circuit boards from .060" and thicker, made of plastic and other non-ductile material. Made from Stainless Steel per ASTM-A581/A582 material, these standoffs are available threaded or with clear holes. Easy to install, presses into punched or drilled holes.
Availability is from stock through Keystone's Global Distributor Network. Application engineering services are available to meet special customer requirements.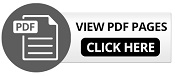 Refer to Keystone's Catalog M60 for our complete product offering and specifications.
Back to Previous Page