Standoffs, Hinged
Hinged Threaded Standoffs
For an Unlimited Variety of Panel Applications
Available in 4-40, 6-32, and 8-32 Threads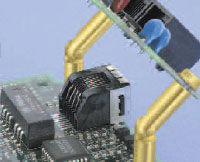 Keystone's assortment of innovative hinged threaded standoffs have unlimited applications, they are particularly useful when used in conjugation with printed circuit boards or terminal boards. These standoffs are both time saving and space saving devices that make for easy access and viewing of components which is especially helpful when testing or trouble shooting.
Keystone's hinged standoffs are available in female-female, male-female, and male-male configurations with a choice of 4-40, 6-32, or 8-32 threads. They are manufactured in Brass, yellow Zinc Plate.

Availability is from stock through Keystone's Global Distributor Network. Application engineering services are available to meet special customer requirements.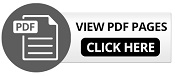 Refer to Keystone's Product Design Guide for our complete product offering and specifications.
Back to Previous Page