Standoffs, Round Ceramic
For High Temperature Applications

Available in Commercial & Military Grades

Keystone offers a comprehensive line of Commercial and Military Ceramic Standoffs. These insulating standoffs are ideally suited for high temperature applications and have exceptional strength in compression and tension. Our standoffs can withstand very high voltage without flashover. They are manufactured from grade L5 ceramic, then glazed to protect exterior surfaces. They are available in a variety of diameters ranging from .250" (6,35mm) to 1.000" (25,4mm); in lengths from .250" (6,35mm) to 4.000" (101,60mm); and with internal threads from 6-32 to 10-32 and 1/4-20.

Keystone's Military Ceramic Standoffs are made to meet MIL-1-010 specifications and are clearly marked with the NL#.

Availability is from stock through Keystone's Global Distributor Network. Application engineering services are available to meet special customer requirements.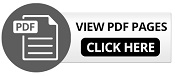 Refer to Keystone's Product Design Guide for our complete product offering and specifications.
Back to Previous Page