Test Points, Color Keyed, Thru Hole Mount
Color Coded PCB Mount Test Points
Loop Style with Plastic Base for Snap-In Mounting
Available in Miniature, Compact, Multipurpose and Ultra Low Configurations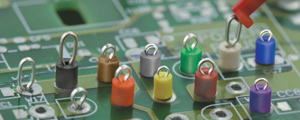 Color Coded for easy identification, these "loop type" PCB mountable terminals are an economical choice for test terminations. Featuring snap-in mounting and an integral plastic base, terminals are positively retained for wave soldering.

Miniature, compact and multipurpose loop styles permit non-slip, safe circuit testing using J hooks, EZ hooks, grabbers, alligator clips, tips or probes. Ultra-low and low profile designs are available to meet high density PCB applications; high profile for difficult to reach applications. "loop type" terminals are a practical alternative to wire-wrap posts and turret terminals.
Specifications:
Terminal: Phosphor bronze, silver plated;
Base: High Temperatue nylon, UL 94V-0 rated
Color choices: Red, Black, White, Orange, Yellow, Brown, Green, Blue, Grey and Violet. Other colors are available on special order.
for 0.062 or 0.093" (1.57mm or 2.36mm) PCB
Availability is from stock through Keystone's Global Distributor Network. Application engineering services are available to meet special customer requirements.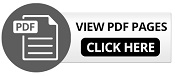 Refer to Keystone's Product Design Guide for our complete product offering and specifications.
Back to Previous Page