Grommets, "Universal" Rubber
"Universal" Self-Adjusting Rubber Grommet
For Wire Diameters From .125" to .312"
Designed To Mount in .500" Holes on .062" Panels

This "Universal" grommet, Cat. No. 777, was designed to adjust to different size wires, cables, or tubing ranging in diameters from .125 [3,18] min. to .312 [7,92] max. allowing designers to standardize on a single part. This unique grommet features a self-adjusting membrane that forms a dust resistant seal to protect your product. Manufactured using resilient, flexible Black Thermoplastic Rubber, this grommet easily installs in .500 [12,7] holes and on .062 [1,59] thick panels. Once installed, the molded outer rings retain the grommet firmly in place.

Availability is from stock through Keystone's Global Distributor Network. Application engineering services are available to meet special customer requirements.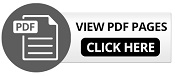 Refer to Keystone's Catalog M60 for our complete product offering and specifications.
Products:
Show/Hide Product View