"Auto-In/ EZ-Out" 2032 Coin Cell Holder
June 16, 2017
Automatic insertion and easy removal of 2032 coin cell batteries from dense PCB's is the latest development from Keystone Electronics. – The "Auto-In/EZ-Out" Holder. The first in a series of related products, featuring a smartly condensed "footprint" and low profile design. Retains battery securely under shock and vibration.
This new holder not only meets the need for automatic insertion of 2032 coin cells via vacuum or mechanical pick-and-place devices. It also provides for easy battery removal with a designed-in EZ release tab, enabling tool-free removal.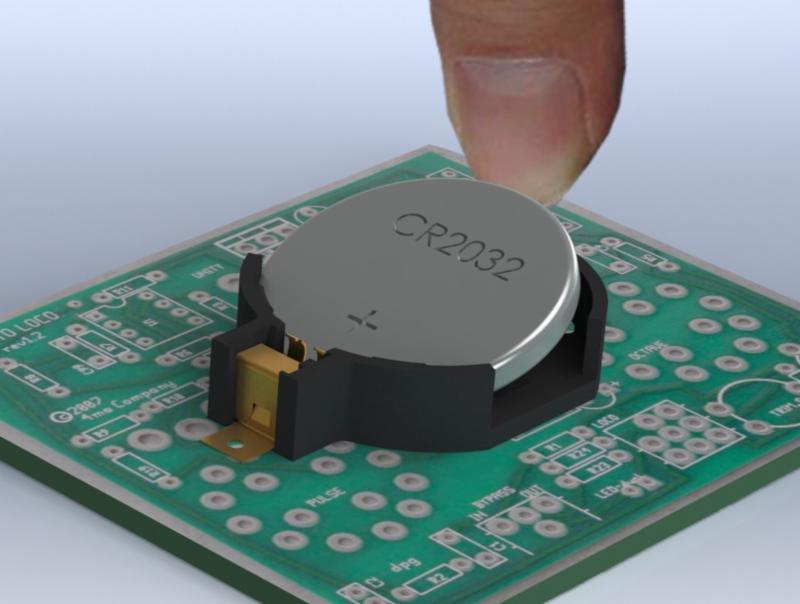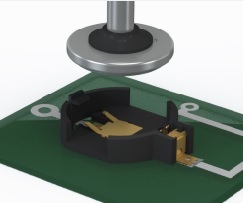 The polarized "Auto-In/EZ-Out" Holder features dual-spring, Gold plated, Phosphor Bronze and Stainless Steel contacts in a glass filled LCP UL 94V-0 base. (Part # 1070TR) is supplied on tape and reel for pick-and-place assembly and is also available in bulk (Part # 1070).