IP65 Water Resistant A Battery Holders
October 12, 2018
New IP65 Water Resistant AA Battery Holders
Keystone Electronics has met the increasing demands for water resistant and reliable AA battery holders with the introduction of our latest covered plastic battery holders.
These self-contained battery holders can be placed on or off a board, or between components, cards or anywhere within a case or piece of equipment as spaces allows. In addition to portability, these devices also feature coil spring contacts to compensate for variations in battery length and to securely hold batteries in place, assuring positive, low contact-resistance connections.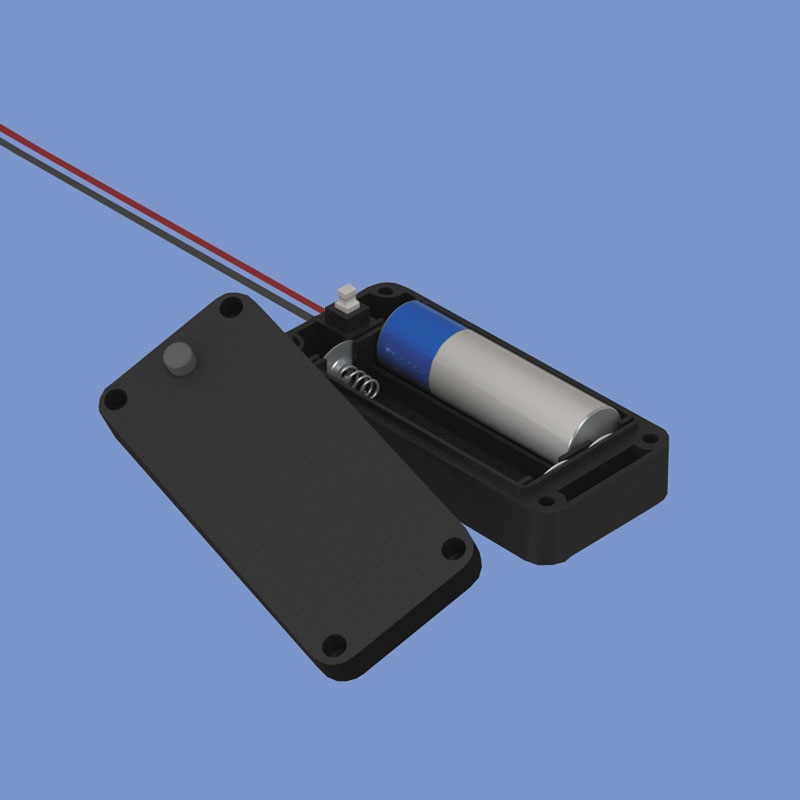 Engineered with sealing gasket to provide a watertight compartment for AA batteries, these self contained battery enclosures are IP65 rated for water, dust and other harsh environments. Manufactured for increased durability from molded ABS, the contacts are nickel plated spring steel. Included in these enclosures are 6" long #26 AWG pre-tinned wire leads for simplified installation and a built in, sealed, on-off switch for additional product security.