Newsletter-February-2022-Vol-10
February 18, 2022
Volume 10 | February 2022
Innovative Products from Keystone
Adhesive Backed Nylon PCB Spacer/Supports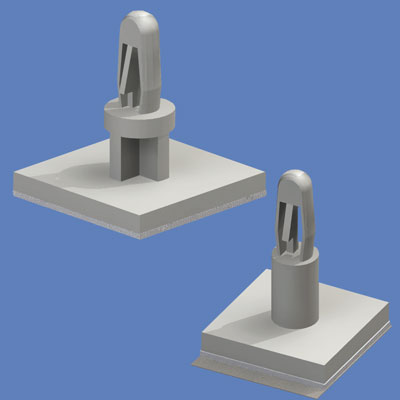 An assortment of long-lasting adhesive backed, Nylon Spacers/Supports that lock-fit to a PCB are among the latest Keystone circuit board hardware stacking components.
Engineered for no-tool chassis-to-board applications, these devices have an adhesive backing for securing to a chassis while the other end easily snap-into position on a PCB with a strong, retentive grip. Available in a
Sturdy
or
Slim Line
versions to accommodate a variety of design requirements. Adhesive lock-fit supports are supplied in heights from .187" (4.75mm) to .625" (15.9mm)
Easy Mount Kits for PC/104 and PC/104-Plus Modules
Keystone offers Hardware Mounting Kits for PC/104 and PC104-Plus Bus
Drives which are ideal for limited space design/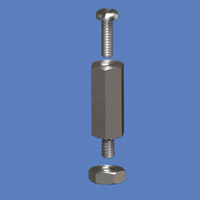 installation applications.
Engineered to ease assembly of new modules and multi-board stacks, the PC/104 and PC/104-Plus kits may be used with any of the more than one hundred different PC/104 modules available in the marketplace. Each kit includes all the hardware required to mount a single-board.