SEMS Screws on PCB Terminals Secure Wires
April 5, 2013
SEMS Screws are now an option on Keystone's PCB Screw terminalsfor quick, secure and stable wire lead attachments, including bare wires.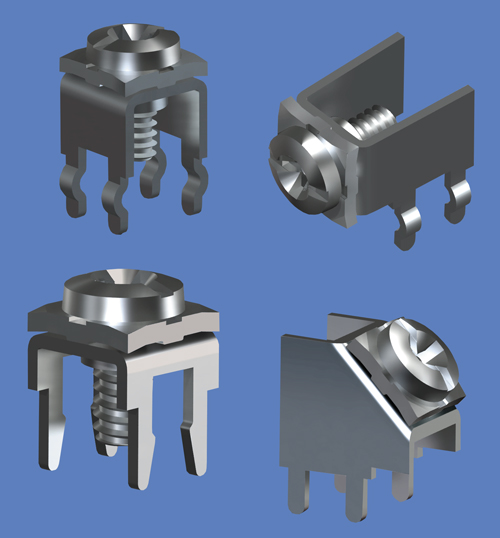 Rated at 15 to 30 Amps, this innovative screw terminal design features exclusive anti-rotation, non-rocking design making them ideal for high density packaging. In addition, the SEMS screw incorporates a captivated, free-spinning lock-washer to eliminate wire twisting upon tightening terminals.
Space-saving and cost-effective, the new entries enhance the company's PC screw terminal line. SEMS screw units are available in horizontal and vertical mounting configurations. Terminals are manufactured from Brass with tin-plated finishes and are supplied with SEMS installed and captivated on the terminals or unassembled.