SMT Edge Connectors
Surface Mount PCB Edge Connectors
Low Profile Horizontal Orientation
Male (Pin)
Female (Socket)
Board-to-Board Connectivity
Board-to-Component Connectivity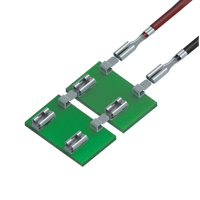 Designed to pass signals or power across boards.
Gold plating provides superior solderability as well as low contact resistance
Female sockets equipped with side guides for additional PCB reinforcement when installed
Compatible with most automated assembly processes
Available on tape and reel
Specifications:
Operating Temperature: -40°F [-40°C] to 257°F [125°C]
Life: 100 cycles
SMT .110 [2.8] Tab Edge Connector:
Can be used with standard .110 [2.8] Quick Fit terminals. Supports modular board designs.
SMT Low Profile Edge Connector:
Small Footprint and height makes this ideal for compact high density board designs.
Generous lead in fillets aid in board assembly.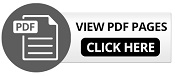 Products:
Show/Hide Product View