Screw Terminals (Sturdi-Mount)
"Sturdi-Mount" PCB Screw Terminals

Horizontal, Vertical, Extended and 45° Configurations
Available in Snap-In and Press-In Mounting Styles

Expanded selection of horizontal, vertical, extended and 45° Screw Terminal Connectors to include "Snap-In" and "Press-In" PC Thru-Hole Mount styles.
These multipurpose connectors are a practical, economical alternative to screw type edge connectors, barrier blocks, screw terminal boards and terminal strips. They are manufactured from .032 (0.81mm) thick Brass, Tin plated, and are supplied with 6-32 x 1/4" Brass, Nickel plated, binding head screws. The screws are supplied either unassembled or installed and captivated. A 30 Amp Heavy Duty version is also available with a 10-32 x 3/8" Stainless Steel screw, supplied either assembled or unassembled.

Color Coded
Our Screw terminals are now available with color coded screws for enhanced visual identification. Supplied assembled and captivated on the terminal body or unassembled. Simply add the color screw suffix to a standard terminal Cat. No. to create the desired color coded terminal. As an example, Cat. No. 7690-7 would be a Captivated Screw Terminal with a yellow head screw.


Sems Screws

Combination Sems Screw, 6-32 x 1/4" Steel, Nickel plated combination head screw with built in lock washer are ideal for making product assembly more cost effective and enhanced connectivity. Terminals can be supplied with a Sems Screw assembled and captivated or unassembled. Simply add a suffix "Sems" to the standard terminal Cat. No. As an example, Cat. No. 7692-SEMS would be a Captivated Screw Terminal with a Sems Screw


Availability is from stock through Keystone's Global Distributor Network. Application engineering services are available to meet special customer requirements.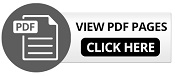 Refer to Keystone's Product Design Guide for our complete product offering and specifications.
Back to Previous Page